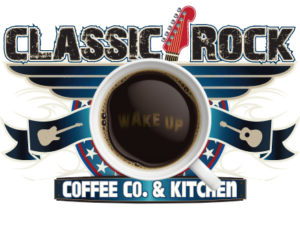 PUTTING THE BUZZ BACK IN COFFEE
Classic Rock Coffee Co. had a long conception, and was born in September of 2011 when the mothership opened her doors in Springfield, MO.
Our goal was simple: serve legendary coffees in a unique rock n' roll atmosphere and create raving fans.
Not all coffee shops need to be quiet and boring. Still to this day, new customers come in, stop, look around, and say: "Awesome!" Our theme brings people in, our products bring them back.
CLASSIC ROCK COFFEE CO. —
...The aesthetic isn't an empty gimmick — the coffee is genuinely fantastic, and the selection of food and protein shakes available make this one of my favorite cafes to frequent. In fact, this place speaks to my soul on so many levels, it's almost like a team of psychics were hired to invent the concept based purely on the whims of my psyche. Give it a try and I bet it will impress you, too.
Absolutely loved this place!! The atmosphere combined with my love of classic rock and coffee made it a win-win situation!! It is definitely a one-of-a-kind place and I wish we had one in STL.
I love Classic Rock Coffee! I've had the pleasure of trying several menu items and everything is fresh and delicious! Love their coffee and it's a great atmosphere and wonderful people!
I drive way out of my way to get this coffee. Best anywhere around. Fun atmosphere. I even buy the roasted coffee beans for home use. Yum.



Classic Rock Coffee Co, LOCATIONS
OUR NEWEST HEADLINERS
We're excited to welcome CRCC SANGLI and CRCC Egypt 

as the newest members of the worldwide Classic Rock Coffee Co. family!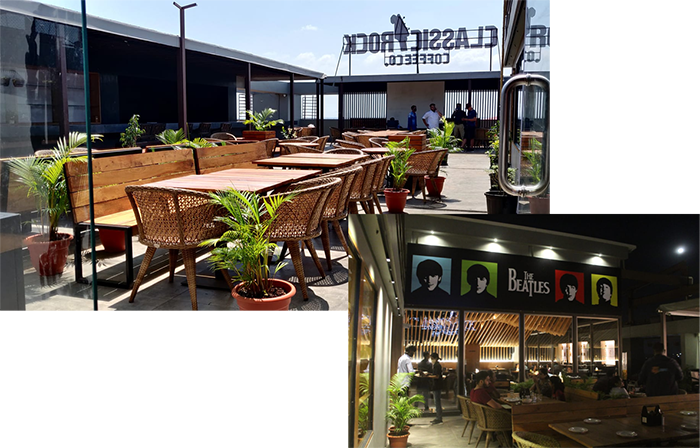 CRCC SANGLI
Vijay Nagar, Sangli, MH, India
Sangli, Maharashtra, India 416414
(Located on the 6th floor of the Centre One building above Aurum Cinemas)
CRCC EGYPT
Gamal Abd El Nasser St
Cairo, Cairo Governorate, Egypt 11835
(Inside the Arabella Plaza Mall)
NORTH AMERICAN LOCATIONS
Locations across the USA
Missouri • Nebraska • North Dakota • Nevada • Texas

Missouri —
Springfield Headquarters
Springfield, MO —

Headquarters
1900 W. Sunset

Suite A116
Springfield, MO
65807
For menus, hours, and updates:
Springfield Downtown
Springfield, MO — Downtown
535 W Walnut
Springfield, MO
65806
For menus, hours, and updates:
Republic
Republic, MO —
1230 US Highway 60 E
Republic, MO
65738
Nevada —
Las Vegas
Las Vegas, NV —
1160 E Silverado Ranch Blvd. #100
Las Vegas, NV
89183
North Dakota —
Mandan
Mandan, ND —
4524 Memorial Hwy #101
Mandan, ND
58554
Texas —
Navasota
Navasota, TX —
129 E Washington Ave
Navasota, TX
77868
Today, CRCC has franchised in 8 countries. Entrepreneurs from other countries are attracted to our theme…then they try the product…then they are ready to plug in and get amped.
Although the menus may vary in other countries (especially the food menus), the desire to provide high-end coffees in a rockin' atmosphere is still the main draw to the interest in Classic Rock Coffee Co.
We offer coffees from several different origins. We primarily source and roast grade 1, specialty grade coffees. Each origin has unique attributes and flavor notes. We take great care and pride in roasting these extraordinary coffees to make sure our customers can experience the coffees at their best! On top of that, each of our signature coffee have a killer logo, so you better believe the coffee is going to rock if we attach the name Back in Black to it.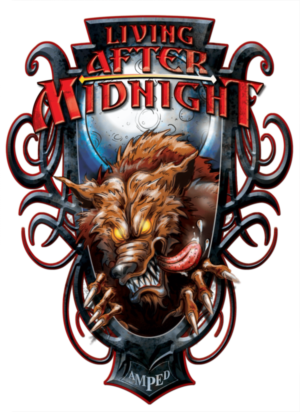 SUMATRA (MEDIUM DARK ROAST)
Create legendary experiences in the most rockin' coffee shops in the USA
Monday – Wednesday: 6:00am – 8:00pm
Thursday: 6:00am – 9:00pm
Friday: 6:00am – 10:00pm
Saturday: 7:00am – 10:00pm
Sunday: 8:00am – 6:00pm
CORPORATE HEADQUARTERS HOURS
Monday – Friday: 8:00am – 4:00pm